seriously *headaches*

The three of us woke up at...12:30NN (magaling, magaling, magaling!! XD) then fixed ourselves, ate brunch (tacos lulz) and off we go!! Di pa kami nasasanay sa bus kaya tuloy minsan feel mo nasa Victory Liner ka at dumadagundong mundo mo...

Then from Kent Station running all the way to the bus 150 XDD then away we go to Downtown to Uwajimaya...

And goodies that we got: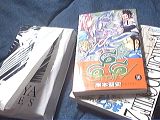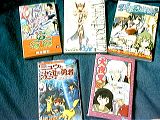 That's 666 Satan Vol.10, Valkyrie Profile Silmeria Comic Antholgy Vol.2, Tales of Destiny Remake Vol.1, Inuyasha Vol.52 (for Sisterette) and Pocket Monsters AG Special Comic: Myuu to Hadou no Yuusha: Lucario (for Micael)

最初に言っておく…頭が高い! (XDD lolwut!)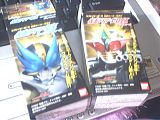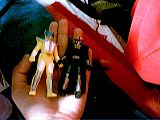 Kamen Rider Den-O Wing Form (L) and Kamen Rider Zeronos Vega Form (R) at my hands...


nagsisi ako at baket ko ito binili...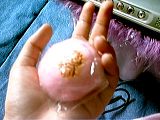 I didn't know manju tastes like hopia...XDD

till then, maidoari! *bang*